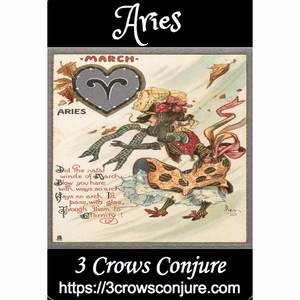 Aries Incense
Regular price
$9.95
$0.00
Unit price
per
Aries Incense is used to represent people born in this sign, whose petitions are appropriate to the astrological sign thus named, this incense is associated with Aries in order to strengthen connections to the energies represented by this sign of the zodiac.
Birthday: March 21 - April 20
Symbol: The Ram
Keywords: Creative, energetic, adaptable, and insightful
Anatomy: The head, brain, eyes, and face
Gems: Bloodstone, Diamond
Flowers: Violet, Yarrow
Planet: Mars
Colors: Red, Scarlet
Do not leave things burning unsupervised. Please use a heat resistant container or surface for safety.
***Sold as a curio. Results not guaranteed.***
---
Share this Product
---