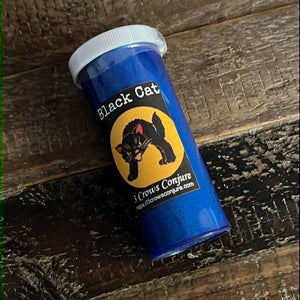 Black Cat Powder
Regular price
$9.95
$0.00
Unit price
per
Black Cat Powder is good for power, protection, stealth, luck, unhexing, hexing, attraction and even love.
Traditionally Black Cat Powder is used to break hexes and other negative conditions, as well as protection. It can be sprinkled at entrances of the home to reverse and remove malign influences, and it is used to attract money as well by anointing cash registers and doors of businesses, slot machines, lottery tickets, tip jars, your wallet, coins, or purse. If you have a jar to keep change in, it will fill up quickly.
We create our Black Cat Powder with organic herbs, high quality resins and black cat fur.
We do NOT use any cat bones in our Black Cat formulas. No cats were harmed in the making of this product.
***Sold as a curio only. Results not guaranteed.***
---
Share this Product
---