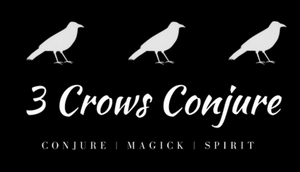 LIMP DICK Candle Working
Regular price
$200.00
$0.00
Unit price
per
Have you been scorned by a lover either emotionally or physically? The LIMP DICK Candle Working is intended to bring about revenge against a lover who has burned you. This is not for when you want him to be faithful, but for when, "If you can't have him, then no one else can have him either." Do you dream of messing up his manhood and his ability to perform? Maybe even cause a little pain and frustration?
When you order a LIMP DICK Candle Working, you can write out your petition by clicking on the "Add To Cart" button above. Please include the names and birth dates of you and any other applicable parties.
We will take a black penis candle, dress it with the appropriate conjure oils and herbs, and of course, with all the nasties like stick pins, razor blades, etc... Candles are custom made to order.
When the burning is complete, we will send you a personalized email with your photographs and a candle report giving you an intuitive reading as to the state of the situation regarding your wishes, what actions would be helpful and what to expect from the work.
***Sold as a curio. Results are not guaranteed and may take time to manifest.***
---
Share this Product
---