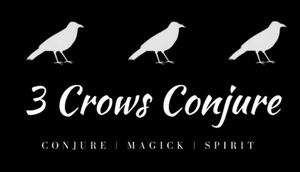 Martha La Dominadora Candle Run Service
Regular price
$50.00
$0.00
Unit price
per
Setting Lights is a time-honored method for focusing the energy of prayer and spell-work. We will dress your candle with our special blends of oils and herbs, adding glitter or other curios for increased vitality. Traditional prayer and contemporary mystical practices go into the crafting, lighting, and disposal of your candle. An image of your completed candle along with a report is standard with all services.
åÊORDERING YOUR CANDLE
Choose your service from the drop-down menu below and within 3-5 days your candle will beåÊdressed and empowered based on your individual needs.åÊBEFORE YOU PROCEED TOåÊCHECKOUT include a note in the box providedåÊwith your full name and a BRIEF description of any details that are pertinent to your goal (i.e. other people's full names, dates, description of your desired outcome, etc.)åÊCandles purchased without descriptions will be set for blessings on behalf of the person whose name appears on the transaction. Candles are custom made to order.
Please know that we are unable to comment on candles that are "in progress", but will email you a report when your candle is finished. Please allow 14 days from the date of purchase for the arrival of your report.åʕÈÀWe do not respond to inquiries before this time frame has completed.åÊ
Dated Candles: If you wish for your candle to be lit on a specific date then please include this date in your memo and we will wait until then to set your light. Please keep in mind that it can take up to five days to dress and empower a normal candle so we are unable to accept date requests that are sooner than this.åÊ
Pictures:åÊIf you are setting a light on someone's behalf and wish for us to utilize a picture in our work please indicate such in the note with the candle description and then email the picture(s) to info@3crowsconjure.com. If we do not receive the pictures within 24åÊhours we will proceed without them.åÊ
***Sold as a curio.åÊ Results not guaranteed and may take time to manifest.***
---
Share this Product
---