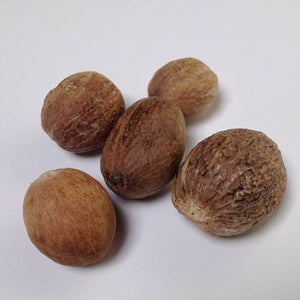 Nutmeg- Whole
Regular price
$1.00
$0.00
Unit price
per
Nutmeg (Whole) Magical Uses: Nutmeg ( Myristica fragrans ) is used for prosperity and gambling luck.
Whole Nutmegs are carried for luck, money, health and to keep your lover faithful. They have long been known as good luck charms.
Suggested magical uses:
Burn on charcoal as incense.
Sprinkle around a room or property.
Add to a bath for spiritual cleansing.
Carry in a mojo bag along with other herbs and talismans.
Sprinkle on or around a spell candle.
You will receive 1 in a clear sealed bag.
***Sold as a curio only. Results are not guaranteed.***
---
Share this Product
---