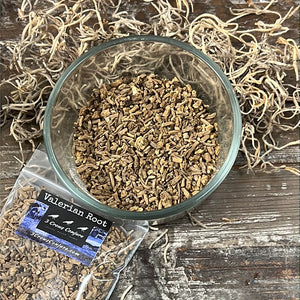 Valerian Root aka Vandal Root
Regular price
$4.00
$0.00
Unit price
per
Valerian Root Magical Uses: Aka Vandal Root is actually what we call a two-headed herb. It is used to uncross and is used for hexing. Very commonly used to wreak havoc on a person, but is also great to break curses. It is commonly sold as a sleep aid in local pharmacies, but can also be used to improve self-confidence and self-acceptance. Cats are often attracted to Valerian Root and it can be used in cat magic as well as any other animal magic. Planting valerian around the house guards it against unwanted guests. Fair warning, this root is a very pungent smell.
gender: Feminine
element: Water
planet: Jupiter, Venus & Mercury
deities: St. George, Hertha, Bastet, Weiland
You will receive 1 ounce in a clear sealed bag.
***Sold as a curio only. Results are not guaranteed.***
---
Share this Product
---