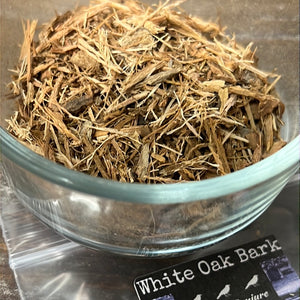 White Oak Bark
Regular price
$4.00
$0.00
Unit price
per
White Oak Bark Magical Uses: It is used to clear crossed conditions and bad luck. White Oak Bark can also be used for protection and to remove evil spirits. Oak, in general, is one of the druid's sacred trees. In fact, the word "druid" itself comes from ancient gaelic meaning "oak knowledge."
gender: Masculine
element: Water, Earth & Spirit
planet: Jupiter
deities: Thor, Brighid, Wodin, Rhea, Yawheh, Dagda
You will receive a 1 ounce in a clear sealed bag.
***Sold as a curio only. Results not guaranteed.***
---
Share this Product
---